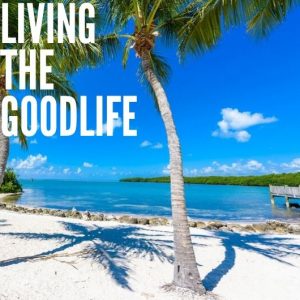 Have you ever wondered about purchasing property south of the border to get away from our wet winters? Most of us have! Recently I spoke with an accountant who asked "what is the best way to receive financing for purchasing a property in the U.S?"
There are a couple financing options for U.S non-residents, each with their pros and cons.
Disclaimer: Dominion Lending Centres is licensed to arrange mortgages in Canada only.
Option 1: Refinancing Canadian Property
The easiest way to receive financing for a property is to refinance one's property in Canada and deposit the new money into a bank account. Of course, everyone's situation for purchasing a property in the U.S. is different. This scenario best applies to persons who own property, or size-able investments, in Canada.
Key benefits of purchasing a U.S property in this fashion
a. Deal with the U.S/Canada exchange rate once – at time of purchase. This allows the buyer more control when taking advantage of exchange rates when they are favorable.
b. Best possible rates, refinancing your Canadian property with a Canadian lender is not considered risky, so lenders will give you their best rates and mortgage payments are in Canadian dollars.
Pro tip: Refinance your property 3 months prior to purchasing your property to satisfy U. S's anti-money laundering laws. Keep the new funds in a separate bank account and wait until the exchange is favourable, then shop for the best possible exchange rates on large sums of money.
For preferred rate Inquiries, contact Taylor Swaffield at the Vancouver Bullion Exchange taylorswaffield@vbce.ca
Option 2: Get a U.S. Mortgage in Canada
There are options in Canada through TD, BMO and RBC to receive a U.S mortgage. These big banks have ties in the U.S. and each one will lend in specific States. The mortgage process is similar to obtaining a mortgage in Canada; however, it is significantly longer. Expect closing to take approximately 45-60 days. The typical income documents are required to qualify for the mortgage, as well as credit bureau report and a home appraisal.
One thing to note, monthly mortgage payments are in U.S. funds. This makes borrower's vulnerable to exchange rate fluctuations. Receiving a U.S mortgage may be advantageous for Canadians working in the U.S receiving U.S funds for payment, or for vacation rentals.
When performing any large transaction south of the border, speak with an accountant specialized in Canada/U.S. Taxation to ensure you remain compliant with IRS and CRA rules.
Bank Websites:
Bank of Montreal
Royal Bank of Canada
Toronto Dominion Bank
For more information on mortgage options please contact me at 778-215-4121, or adamsale@dominionlending.ca
Adam Sale
www.adamsale.ca
Vancouver Mortgage Broker
First Pacific Mortgage DLC